About US
The Ultimate Roleplay Experience
We are a network that owns many different Unturned Roleplaying servers that are sculpted around the community's suggestions. We have something for everyone: from Survival RP, Life RP & a range of custom game mode servers. With casual Roleplaying servers to hardcore whitelisted ones, head over to the servers page to start your adventure!
EST. 2016

Since we began in 2016, our community has grown into one of the most popular and consistent Roleplaying networks for Unturned with hundreds of thousands of unique players.

dedicated team

With active and friendly admins, check out the Forums or the Discord for admin support
Check out our sponsor Pine Hosting to host your own Unturned server!
The Team
These are the people who's efforts keep the community alive!
Nylex has had experience in operating Unturned servers since 2014 & in 2016 founded the URP network to provide high quality RP servers to the masses.
Justin is a cemented and reputable admin who has been part of the core team for a while. Very active and a great help in and out of game, whether that be here on the website, or on the discord. He is also a keen developer with an interest in expanding our server network beyond Unturned.
NSTM is a huge contributor to the servers. He is solely responsible for the creation of the NPC's we use, the customized Survival map we use and a few other workshop goodies here and there! With fast ongoing updates being released to the servers' mods, and lots of activity, NSTM is a very reputable admin.
Nutman is the lead developer for the Life RP project. He is also responsible for various other major map changes in collaboration with other developers.
Gacy is a direct contributor to the Life RP & Survival RP server with the creation of multiple custom assets, he works closely with the admin team & reputable players to create the best bespoke assets possible.
Nexx is hugely responsible for keeping the community running smoothly in and out of game, with a keen interest for constant improvement. He is a staple of the URP Team.
Robert is a long time player turned admin at URP, he knows the community like the back of his hand and holds great responsibility with Life RP, with lead control of running the PD RP group. On top of that he offers great contributions to the general running and improvements of the community.
Cosco holds great responsibility for keeping the servers running smoothly in-game, while also being a high ranking PD member. His timezone difference means he can be there when other admins may not be able to.
Chief is a very friendly, active and helpful admin. His main focus is helping around the Discord server & being active on Life RP.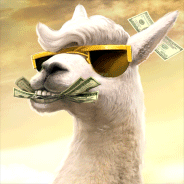 BigB*stard is a well respected member of the community who climbed the ranks of the admin team in impressive time, and rightfully so. With a level head and active around the NZ timezone, he is responsible for keeping the servers running smoothly in-game.
Nexx hates this man, but we all love him
Lucid has been in the community a fair amount of time, and is proving to be an excellent member of the admin team, with his job solely being responsible for moderating the community in and out of game
Steve is a very active and respected moderator within the community who's responsibility lays on ensuring the servers are free from rule breakers & are running smoothly.
Professional Medic